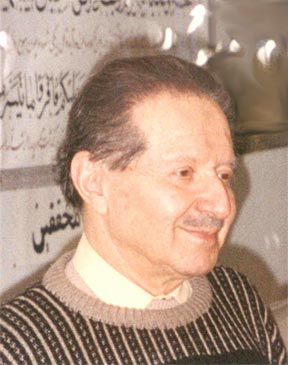 May 12, 1926, Tehran, Iran – October 13, 1997, California, USA
"Alien of Extraordinary Ability."

-- Immigration & Naturalization Service

"Twenty-five years ago I started out to find twenty-five cases of sacred healing. Despite my intense effort, I was able to collect less than a dozen proven cases until meeting Ostad Hadi Parvarandeh. This one remarkable healer has now provided one hundred medical records of his miraculous healing."

-- C. Norman Shealy, M.D., Ph.D.

Founder of the American Holistic Medical Association

"Over the past few months, I have had the opportunity to closely observe the remarkable healing ability of Ostad Parvarandeh. The improvement experienced by several of my patients who have been seen by him, and my own personal observations lead me to believe that Ostad Parvarandeh is one of the foremost practitioners of energy healing in the world today."

-- Cynthia Watson, M.D.