Governments
Ostad's approval for permanent residency in the United Sates was based on his proven "Extraordinary Ability."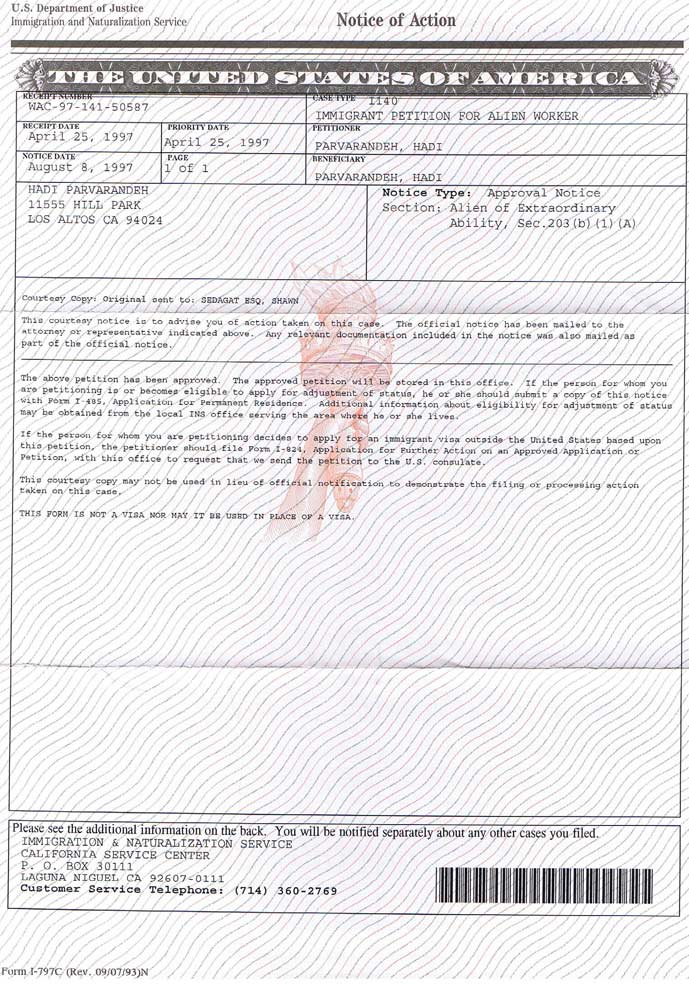 Curator's Note: After widespread publicity that was created by publication of various articles in print media, the Ministry of Health summoned Ostad Parvarandeh. A panel of three government-appointed physicians interviewed and conducted an oral examination of Ostad. Their conclusion was that Ostad's knowledge about medicine is as much as any specialist physician. Therefore, Ostad's work continued in the open. The government could not claim that he was practicing medicine, as he never prescribed any medication.
© 2013 OstadHP.org - It may be used, provided credit is given to Ostad Hadi Parvarandeh and this site is referenced.